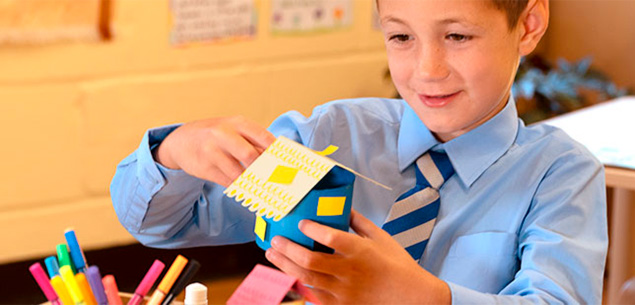 Warranty
Community Products (UK) Ltd.
Warranty provisions that apply to all products and services 
Subject to the following provisions, Community Products (UK) Limited of Robertsbridge, England TN32 5DR ("CPUK"), warrants the products sold by it under the name Community Playthings to be free from defects in material and workmanship for a period of 15 years from the date of our invoice to you for the purchase of a Community Playthings product ("warranty period").
During the warranty period, CPUK, as its sole obligation, will repair or replace any product, part, or component covered by this warranty and sold by CPUK to you which fails under normal use as a result of a defect in material or workmanship; if CPUK decides to replace the product, part, or component, rather than repair it, CPUK will replace the aforementioned product, part, or component with a product, part, or component which it reasonably considers to be comparable.
This warranty is non-assignable and extends only to the original purchasers who acquire new product directly from CPUK.
This warranty is subject to the following conditions:
CPUK shall be under no liability in respect of any defect which arises from fair wear and tear, wilful damage, negligence, abnormal working conditions, misuse or abuse or any failure by you to install, use, and/or maintain the product, part or component according to CPUK's published instructions, or any modification, alteration or repair of the products, parts or components without our written approval.

CPUK shall be under no liability under the above warranty (or any other warranty, condition or guarantee), if the total price for the products, parts or components has not been received by us by the due date for payment.

The warranty does not cover and CPUK shall be under no liability in respect of

Natural variations in wood grain or figure or the presence of character marks;
Excessive changes in surface finishes due to ageing or exposure to light;
The matching of colours, grains, or textures of natural materials;
The colour-fastness or the matching of colours of textiles, including an exact match to cuttings or to swatch cards.

CPUK does not warrant and shall be under no liability in respect of products that are exposed to extreme environmental conditions or which have been subject to improper storage.
Subject as expressly provided in this warranty and except where the products are sold to a person dealing as a consumer (i.e. A natural person who, in making a contract with us for the purchase of a community playthings product, is acting for purposes which are outside his business) all warranties, conditions and other terms express or implied, whether by statute, law or otherwise, including any warranty of satisfactory quality or fitness for a particular purpose, are excluded to the fullest extent permitted by law and, to the extent they are legally required, are limited in duration to the duration of this written warranty. The terms of this warranty do not affect your statutory rights where you are a consumer.
Except as stated above, CPUK will not be liable to the purchaser by reason of any representation (unless fraudulent) or any implied warranty, condition or other term, or any duty at common law, or under the express terms of the contract for the sale of the product, for any loss or damage (including costs) however caused and even if foreseeable by CPUK, whether special, direct, indirect or consequential, incurred or suffered by you or any third party in respect of the products, parts or components, including without limitation economic loss (which shall include loss of profits, loss of use of profits, loss of business, revenue, goodwill or actual or anticipated savings), but nothing contained herein will or will be considered to exclude or restrict any liability on CPUK's part for death or personal injury resulting from negligence or liability for defective product under UK Product Liability legislation. CPUK's entire liability in connection with the sale of the products to the purchaser shall not exceed the price paid by the purchaser for the products, except where expressly provided otherwise.
The terms of this warranty are subject to and shall be construed in accordance with English law and we and you submit to the exclusive jurisdiction of the English courts.
Effective 1 July 2019.