Environmentally responsible
Community Playthings cares about the world we leave to our children. Trees, flowers, bugs and leaves – children love nature! And better than anyone else, they show us how important it is to take care of the world around us – it's their future. We are committed to a sustainable, natural approach, and consider the whole lifecycle of our items.  
Renewable resources
Our products are made with wood from responsibly managed forests. All our wood is either FSC or else PEFC certified. This ensures that it comes from forests that are managed in an environmentally appropriate, socially beneficial and economically viable way.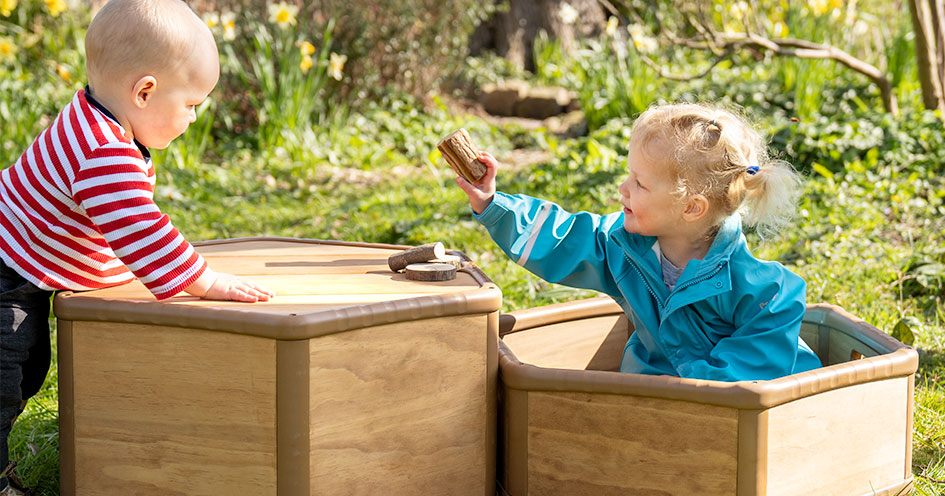 Sustainable manufacturing
At Community Playthings we are continually seeking to minimize our environmental impact. Everyone walks to work, and our factory and offices are heated by renewable energy generated on site. Our items are all assembled by hand, and we maintain a clean, safe and healthy workplace.
The lacquer we use is water-based, not solvent-based, making it better for the environment and for those who apply it. PVC is a widely used plastic, but it can have harmful effects for those using it in manufacturing, and it's also difficult to recycle. We're proud to say that our products are PVC-free.
We've signed up to a number of environmental frameworks, which guide us as we reduce our impact on the environment. Among our certifications are ISO 14001 and FISP.
Throughout the day all wood dust and shavings are extracted from the machines in our factory. And how do we deal with that waste? It's made into briquettes to fuel company barbecues!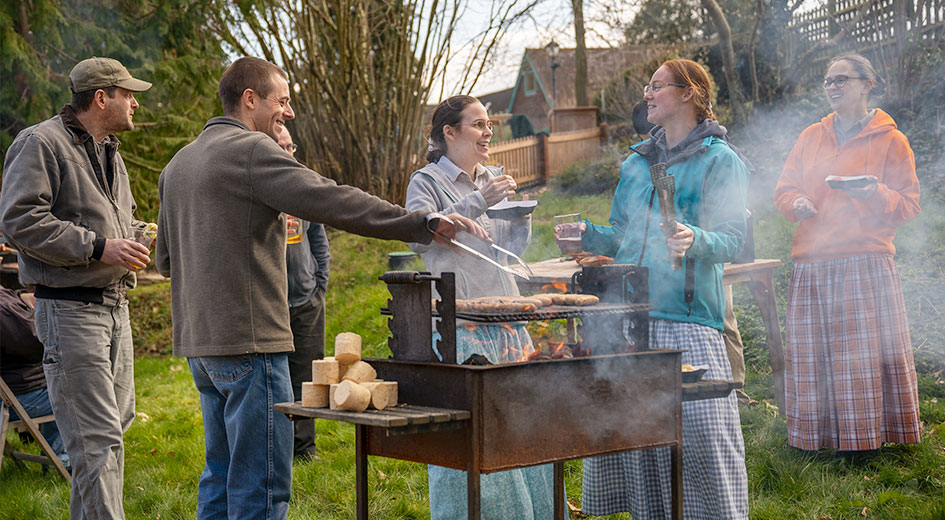 Toward a circular economy: durable, fixable, recyclable
The ultimate environmental standard is the test of time. Built from solid wood, our furniture and play equipment is exceptionally durable and comes with a 15-year warranty. Even post-warranty, if any product should need repair, replacement parts are available. All our plastics and packaging can be recycled, and solid wood is biodegradable.  
We are members of Wastepack ensuring that we stay compliant on packaging, waste, and recycling regulations.