Create new list
{quantity} added to {list_name}
Through the tunnel and down...to find your reflection in one of the mirrors! The slide provides a challenge for your older nursery children who are ready for a bit more action. All our Nursery gyms are assembled with modular parts and a tool-free connecting system, allowing you to reconfigure your set easily.
Collapsible
Can be collapsed for compact storage -tool-free.
Pinch-free
Innovative hinges have no pinch points.
Sensory Surfaces
Panel surfaces offer stimulating visual and tactile experiences.
Solid birch
We use birch, not only for its beauty and strength, but because these trees grow abundantly in our neighbouring European woodlands.
Not finding what you need? Contact us.
Product information
Recommended ages
6–36 months
Details
Includes a gate for the slide
Stair gate is available to purchase separately
Use only with direct adult supervision
Wood is coated with a clear, child-safe finish
See page 3 of the product guide for pieces included in this set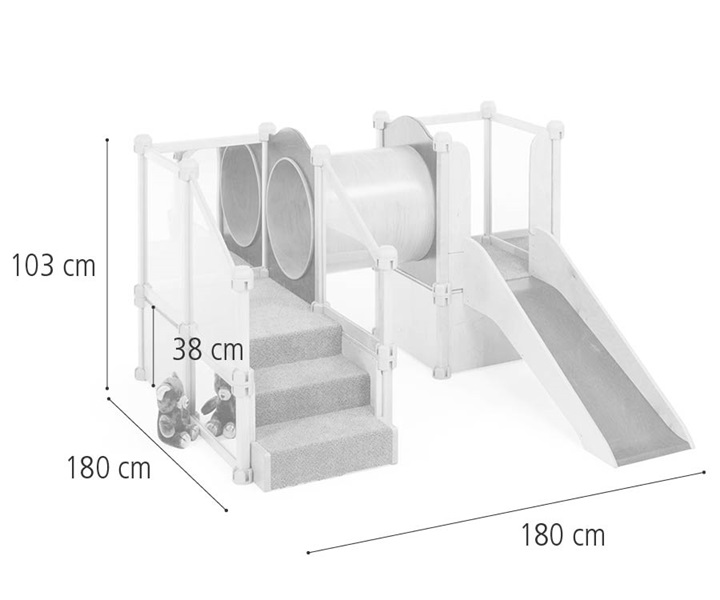 Accessories
You might be interested in ...