Article
Bubble printing
How to make bubble pictures
|
May 2021
Although not a generally encouraged practice at the dinner table, what child – given a drink and a straw – won't try blowing bubbles? Now take that passion for exploratory science and turn it into a fascinating art technique. Add a few drops of washing-up liquid and food colouring to water, and bubble-blowing will create intriguing and unique patterns.
Materials needed:
drinking straws
liquid food colouring
washing-up liquid
paper
Instructions:
1. Put a small amount of water in the bottom of a wide-rimmed cup or small bowl. Add food colouring or liquid watercolour paint and several drops of washing-up liquid.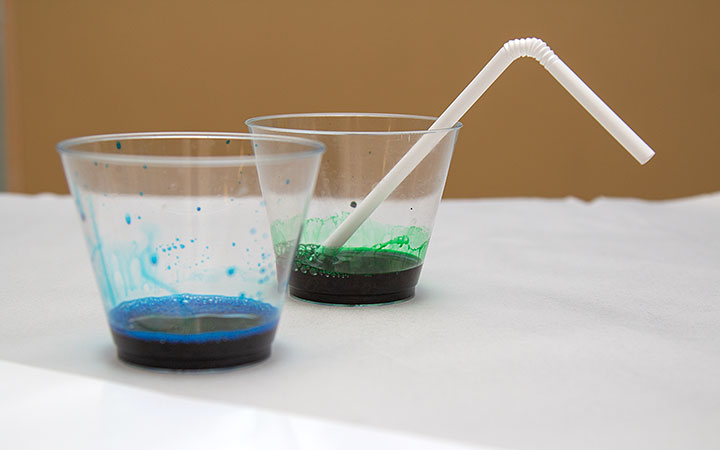 2. Blow through a drinking straw until the bubbles rise above the rim of the container.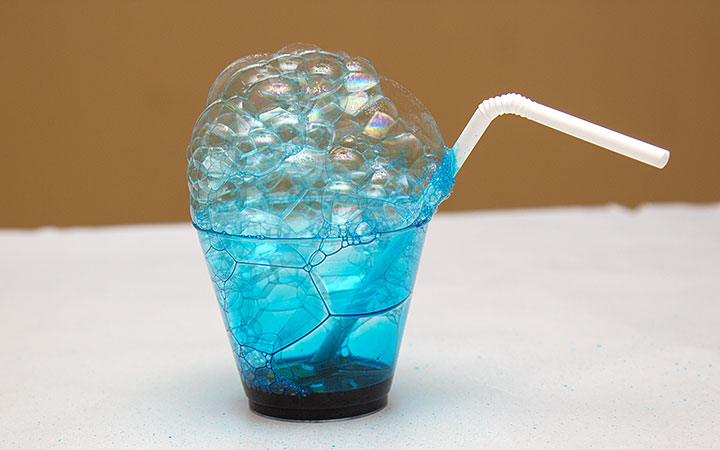 HINT: to prevent a younger child from sucking in the bubble mixture, cut a small notch near the top of the straw. Dispose of the chip carefully to avoid choking hazard.
3. Lower a piece of paper gently down on the bubbles, then lift off. The paper will pop the bubbles, leaving unique circular patterns on the paper.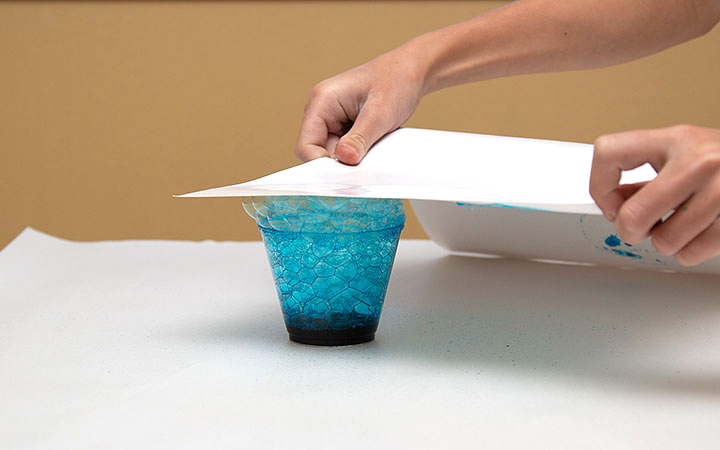 4. Repeat, until the prints cover the entire paper.
(For variety, use two or more containers with different colours.)
Optional: Add fish for an underwater mural. Or perhaps your children will have another idea.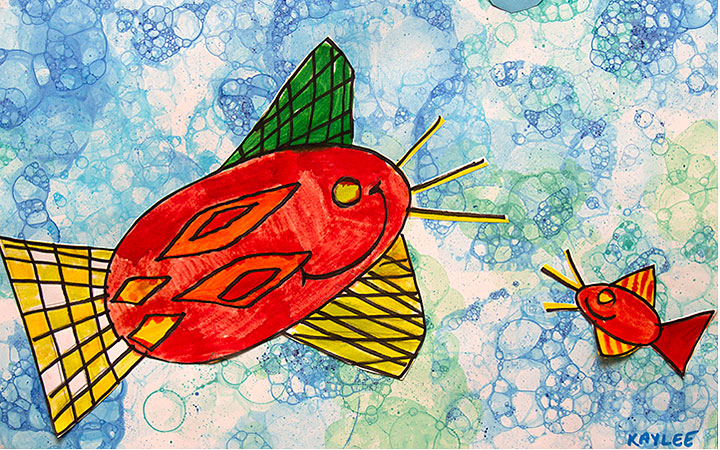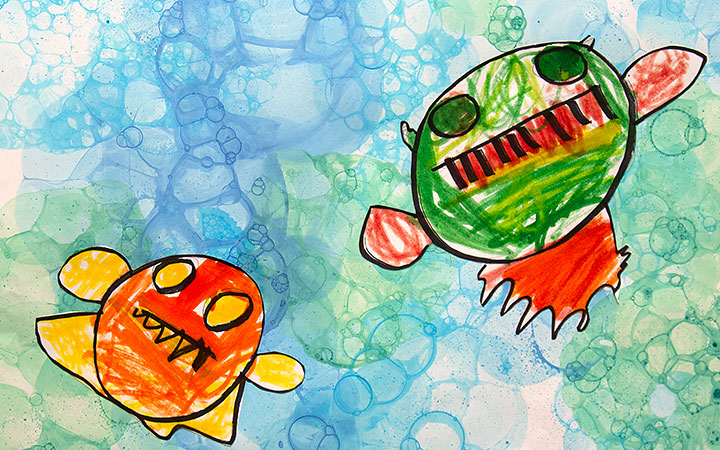 Topics
Projects & Activities, Arts & Design