Article
Printing and painting
Fun with found objects
|
April 2020
Kids love the chance to explore and experiment with paint and found objects. With enough paper and paint, this activity can keep even a two-year-old busy for a long time. This is serious process art – the end product may be beautiful, but its all about the fun of new textures, messy hands, and discovery!
You will need: paper, paint (we used tempera), dishes for the paint, and found objects (natural objects such as pine-cones and shells, or household items, such as lids and empty loo rolls).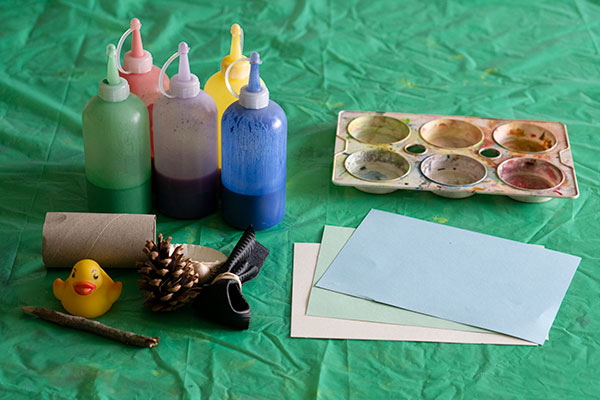 Get printing with whatever captures your interest!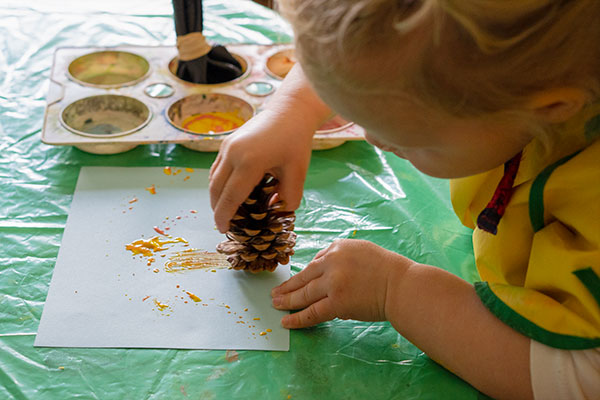 Try different objects and colours on the same paper for varied effects...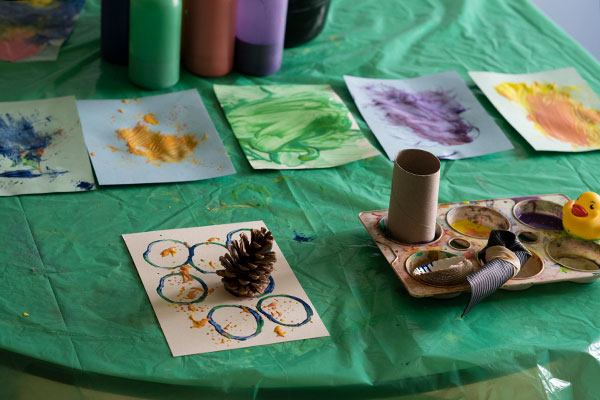 Or just use the objects as brushes to create unique patterns!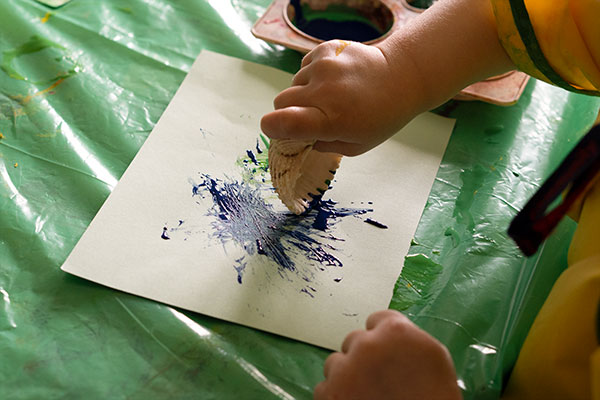 Now try different sizes and colours of paper - how about dark paper with pastel-coloured paints? Or cardboard: a great way to upcycle an old box.
You could create a collage with the finished artwork, or simply frame as a stand-alone piece. We hung ours in a long line and added birthday messages for Grandma!
Topics
Projects & Activities, Arts & Design